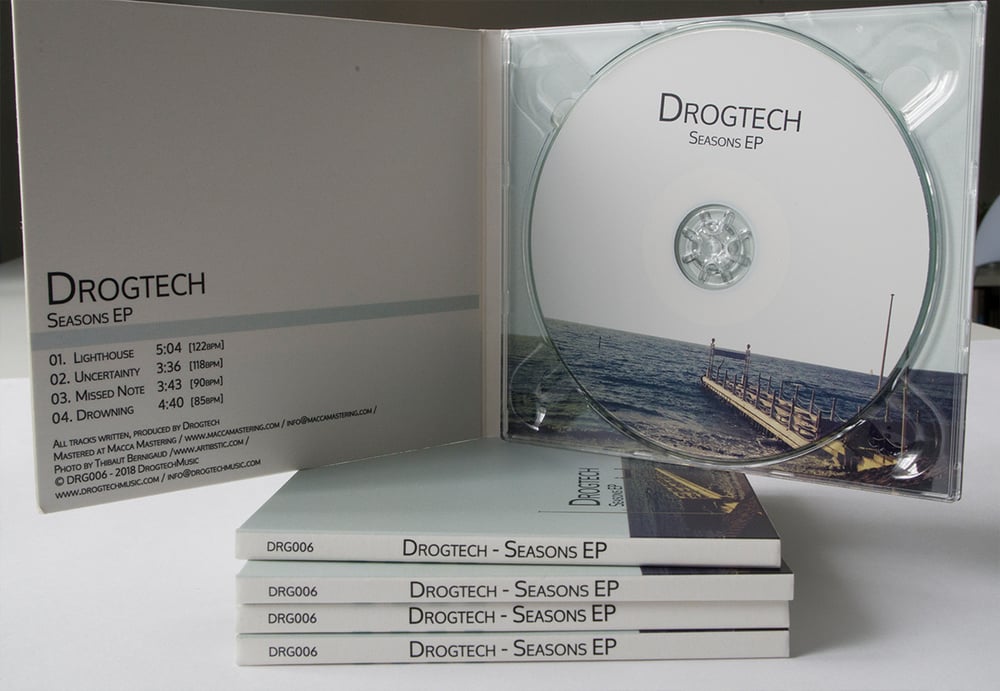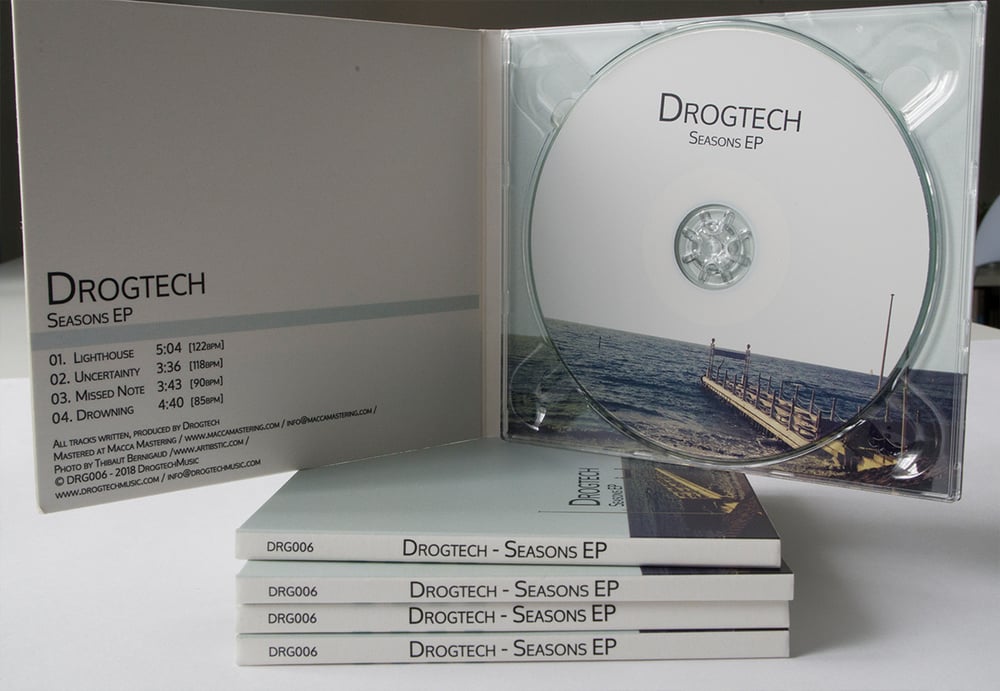 Drogtech - Seasons EP CD Digipack + Free GIFTS!
€6.00 / On Sale
You can choose free gift to this release.
Tracklist:
1.Lighthouse
2.Uncertainty
3.Missed Note
4.Drowning
"Seasons EP" is my fifth Ep. This time I took more melodic approach. All tracks reflects all four seasons for me that's why I titled EP Seasons. First track Lighthouse is more lively and energetic the same as spring starts and everything is back to live after winter, Uncertainty is more laidback like summer. Missed Note reflects Fall and last track Drowning is more deeper and represents dark cold winter.
All tracks written, produced by Drogtech
Mastered at Macca Mastering / www.maccamastering.com / [email protected]
Photo by Thibaut Bernigaud / www.artibstic.com /
www.drogtechmusic.com / [email protected]